The Westin Heavenly Dog Treatment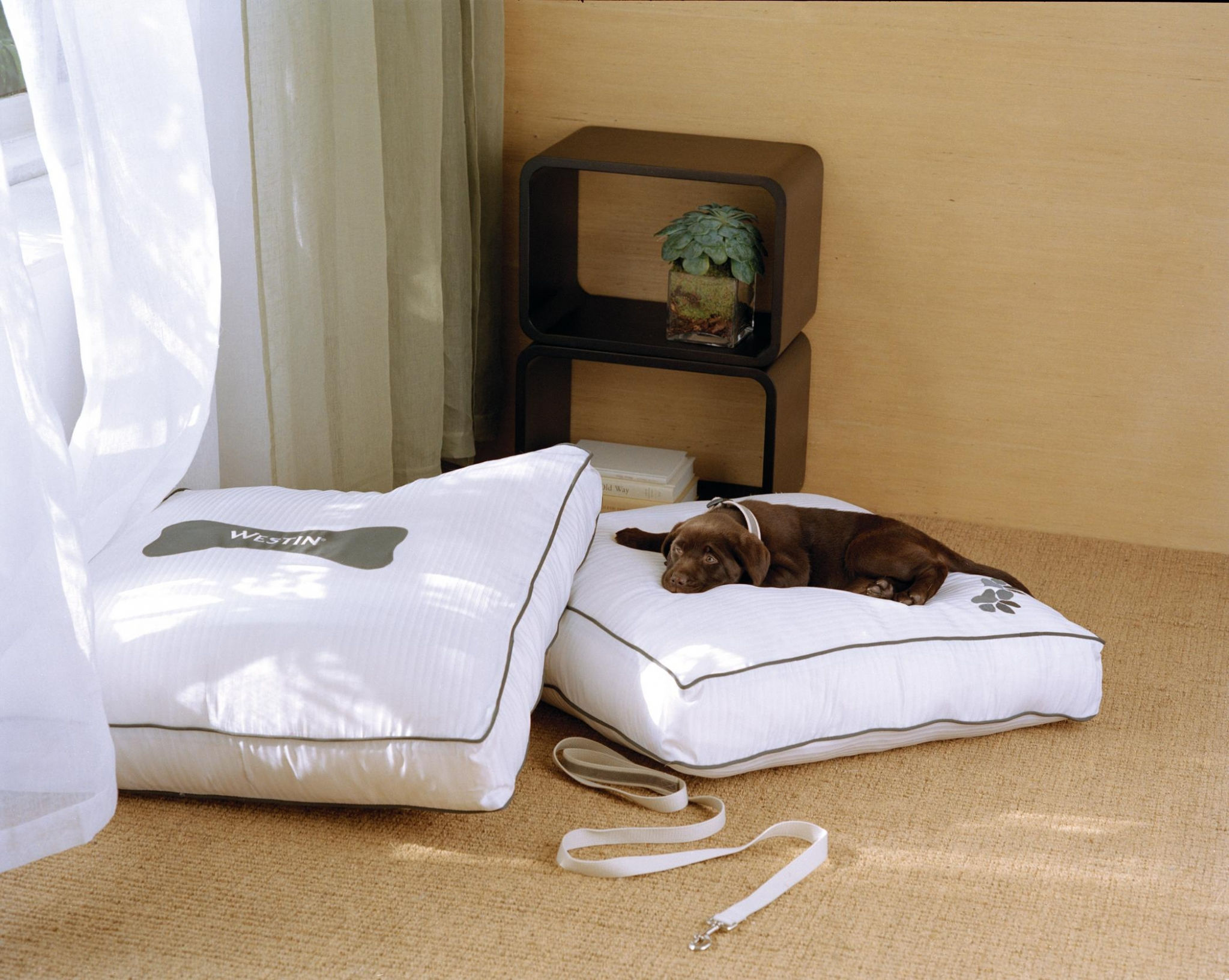 We look forward to welcoming you and your four-legged best friend. Below are details of our Westin Heavenly Dog Treatment.
We allow 1 dog per room up to 40lbs, with some breed restrictions. Please contact us prior to your stay to confirm your breed.
Upon arrival, you will receive a doggie welcome kit which includes waste bags, rubber gloves, a Westin collar tag, and the staff will direct you to the best spots to walk your dog. Dogs will also get HUGE hugs and kisses from our team as well!
At time of check-in, you will be required to sign a release waiver.
In your Guest room, we will deliver The Westin Heavenly Dog Bed and a floor mat that has both a food and water bowl. Also, a special "privacy" sign will be yours to hang on the door that alerts our Housekeeping team that your dog is in the room. It would be recommended to contact our Service Express team daily to advise when you and the dog will be out of the room so your room can be serviced
Of course, you will need to bring dog food and treats for your dog.
Unfortunately, animals are not permitted in Shula's 347 Grill; however we invite you to enjoy the comfort of in-room dining with your furry best friend. Shula's 347 Grill will allow dogs on the SkyBox - their outdoor terrace.
Looking forward to seeing you soon!